Contact Kyle Summers the International Close up Magician
How to Contact Kye the magician
Why not contact Kyle and book one of the UK's top close up table magicians now for your wedding, corporate dinner, event, or party. Michael Winner, Lord Bamford and Lord McKay, plus many more celebrities have seen Kyle Summers and all have been amazed at his magic.
Just pick up the phone and ring the numbers above or fill out the form below and send him a contact email.
All communications are dealt with is the strictest of confidence to ensure that any surprise may not be breached or spoiled. To enable this, Kyle will try to only speak to the person booking the event unless it is requested otherwise.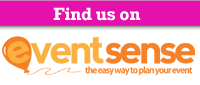 Kyle Summers, 76 Forresters Road, Burbage, LE102RX